Home Appliance Track Motor Revolution: CJC to Showcase Innovative Applications at the 2023 AWE
The 2023 AWE - Appliances&electronics World Expo, one of the largest international exhibitions in Asia, gathered new product experiences and trade opportunities from around the world, providing comprehensive support for participating brands and partners.
Share
This April, CJC participated in AWE2023 in Shanghai New International Expo Centre, showcasing our motor products and driving technology, attracting the attention of many professional visitors and purchasers. We offered customized solutions for various applications, including household appliances, service robots, electrical tools, personal care products, and medical equipment, gaining the attention and inquiries of many visitors.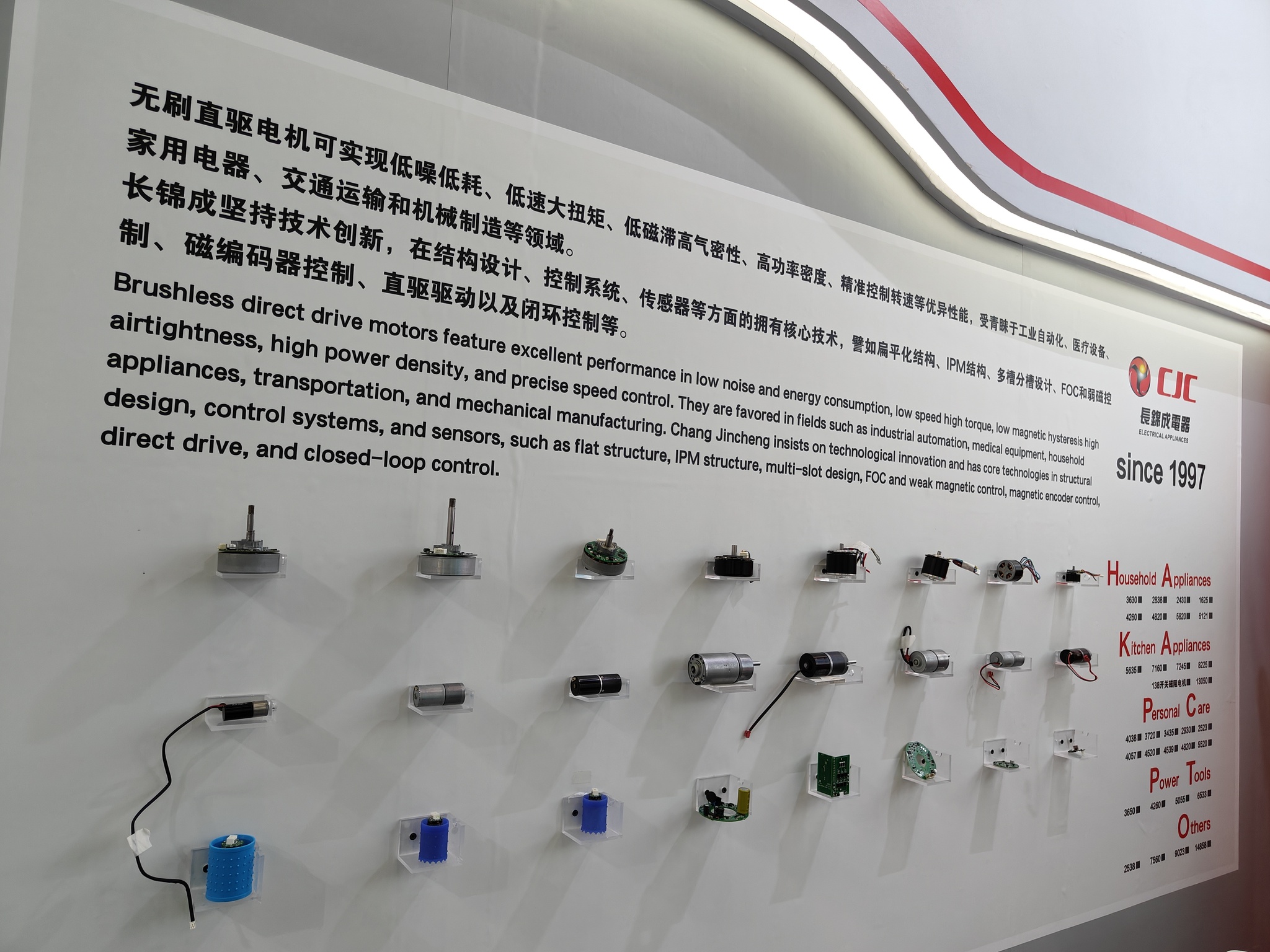 AWE2023 focused on innovative applications in the household appliance industry, where CJC actively communicated and cooperated with professional visitors. As a strategic partner in the household appliance industry, we committed to motor development, focusing on key components, such as decelerators, motor types, and controllers, to continuously explore motor applications with partners, providing direct power for various equipment, improving shutdown/standby power, extending the life of electrical appliances, and reducing maintenance costs.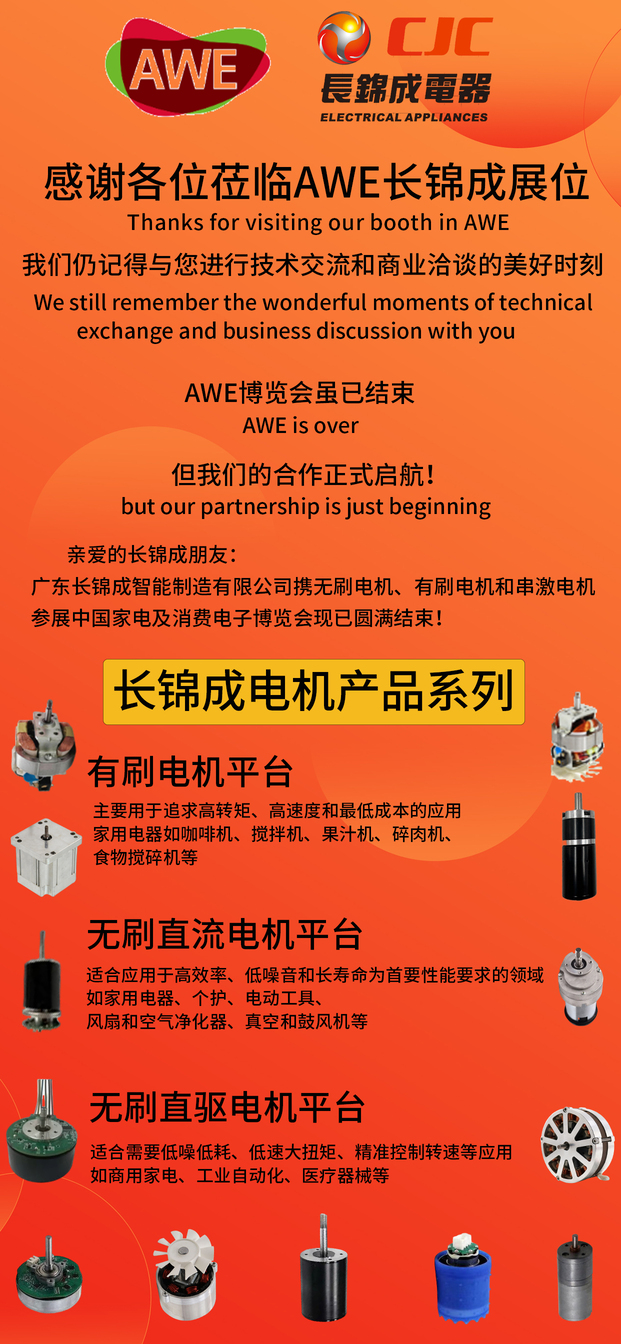 AWE2023 has ended, but cooperation opportunities continue as CJC strengthens communication and cooperation to jointly promote industry development and innovation.