Frequently Asked Questions FAQ
Find answers on CJC Motor environmental standards, material content, quality and packaging.

When was CJC established, and what is your unique competitive advantage?
Our company was established in Fuyong, Baoan District, Shenzhen in June 1997.
Competitive Advantages:
One-stop engineering research and development capability.
Integrated supply chain with short lead time, high flexibility and low cost.
Efficient service that deals with customer needs in a timely manner.
What types of business development is CJC pursing?
CJC pursues persistent relations with all stakeholders including customers, suppliers, shareholders, and employees, and to make out for the benefit of all.
How to obtain the product information of your company?
We have comprehensive product catalogs that are accessible at the entrance of Product Catalog. Please feel free to contact CJC's staff team at the entrance of Consult Us.

Does CJC offer public tours of its headquarters showroom and plants?
Yes, we take this as a chance to establish our influence on the industry and society, and to have an open talk with anyone who shows his interest in CJC.
I would like to learn about CJC's contributions to society through the company's activities.
We get involved in a variety of social activities, such as social disaster relief, condolences for the elderly, and assisting poor students, and it's shown on our website and other channels periodically.
Since the application of motors requires electricity, are CJC's motors environmentally friendly?
CJC motor engineers design motors and drives to minimize energy consumption, mitigating the impact of greenhouse gas emissions. We increase the life cycles of our products by working with global customers, distributors, and end users to improve product efficiency.
How to ask for samples/prototypes from your company?
Please enter the entrance of Consult Us and fill in the inquiry form. Leave your contact information and requirements of samples/prototypes, we will contact you immediately and provide you with sample services according to your needs.
How do I get to know which CJC 's motor model that suits my product?
You can either produce your existing sample or tech report or the mechanism of your product, then our engineer could answer that, or you can search through our product database online.
What FOC control is and how it differs from other BLDC motor control methods?
Brushless DC motor control requires detection of rotor position in order to switch phase timely. The traditional method is to use a Hall sensor to detect rotor position. However, Hall sensors have drawbacks such as high cost, low accuracy, and unreliability. With the development of technology, more and more brushless motors are adopting FOC (field-oriented control) sensorless control method.
FOC control is a motor driving technology that converts three-phase AC power into two-phase AC power to achieve precise control of the motor. The basic principle is to keep the angle of the fixed rotor magnetic field at 90°, which maximizes the magnetic field efficiency. The specific method is to convert Ia, Ib, Ic into q/d values through Clark/Park transformation, and then perform operations on the q/d values. FOC control requires measuring parameters such as motor current, voltage, and speed to achieve efficient, low-noise, and low-vibration operation.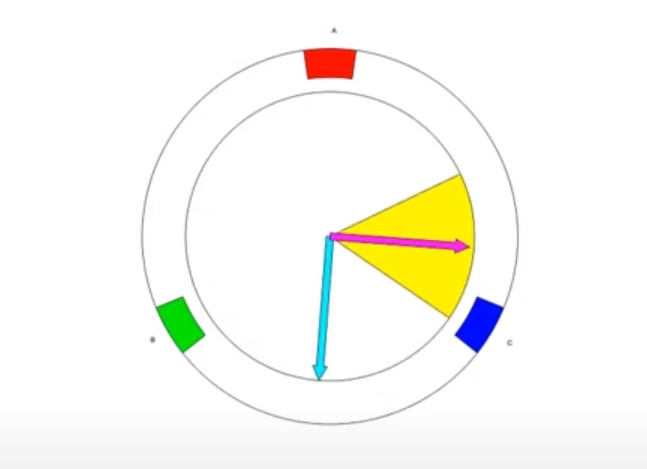 Speed control and torque control are the two key technologies of brushless DC motor control. In FOC drivers, torque control is achieved by controlling the current size of the q-axis (the axis that does work). Speed control is achieved by detecting the six commutation signals per electrical cycle (mechanical cycle pole pairs) to adjust the PWM wave size, enabling higher speed accuracy. If it is FOC sensorless driving, there will be more than 16,000 speed detections per second, which is conducive to achieving higher speed control accuracy.
Regarding noise control, due to the use of electronic commutation in brushless motors, compared with the carbon brush commutation of brushed motors, the noise is smaller and the wear is lower. Therefore, noise control is also a problem that needs to be considered in the process of brushless DC motor control. In the process of brushless DC motor control, noise levels can be reduced by adopting PWM control, configuring appropriate filters, and using magnetic field modulation technology.
What technical support do you offer, and what's the process?
To deliver a concrete motor product or solution for your application, we do all the support of requirements analyzing, motor selection, motor design, motor prototyping, and verification, and all questions emerged during this process.